News & Events
Upcoming Events
October Events At The Credit Union
October 1, 2019 - October 31, 2019
We want to thank everyone who took part in the various activities the credit union hosts during the month of October.
From generously supporting our annual Faith Fancher Breast Cancer Emergency Fund(raising efforts), taking part in International Credit Union Day celebrations and helping select the winner of our Pumpkin Carving contest, October wouldn't be the same without our members.
Please enjoy this 3 minute slideshow and mark your calendar now for next October.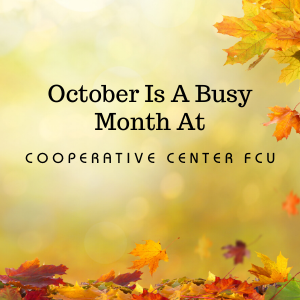 {beginAccordion}
News
2018 Newsletters
2017 Newsletters
2016 Newsletters
Annual Reports
{endAccordion}