Tax Identity Theft: Protect Yourself Now!
01/31/2023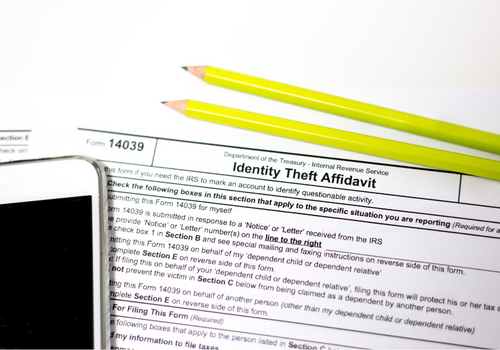 Tax season is here and that means scammers are out in full force looking to steal your tax identity. Tax identity theft occurs when someone steals your Social Security number or other personal information and uses it to file a fraudulent tax return in your name. This can happen to anyone, so it's important to understand the basics of tax identity theft and how to protect yourself.
First and foremost, it's important to be aware of the risks. Tax-related phishing scams, where scammers try to trick you into providing personal information, are common during tax season. Be wary of emails, phone calls, or text messages that appear to be from the IRS or other tax-related organizations. If you receive such a message, don't reply or click on any links. Instead, contact the organization directly to find out if the message is legitimate.
Second, take steps to protect your personal information. Make sure to shred any documents with personal information, like old tax returns or bank statements, before throwing them away. Mark your calendar now for this year's free shred event held in conjunction with International Credit Union Day, October 19, 2023.
Keep your Social Security number and other sensitive information secure and only share it when necessary.
Finally, be sure to file your taxes as early as possible. That way, if someone else attempts to file a fraudulent return in your name, the IRS will already have your return on file. You should also file a Form 14039, Identity Theft Affidavit, if you believe you're a victim of tax identity theft.
Tax identity theft is a serious issue and one that can have far-reaching consequences. By understanding the risks and taking the steps outlined above, you can help protect yourself and your family from becoming victims of this growing crime. So, don't wait! Start taking steps to protect yourself from tax identity theft today!
View all posts