Important Notice Regarding Credit Union Services
03/11/2021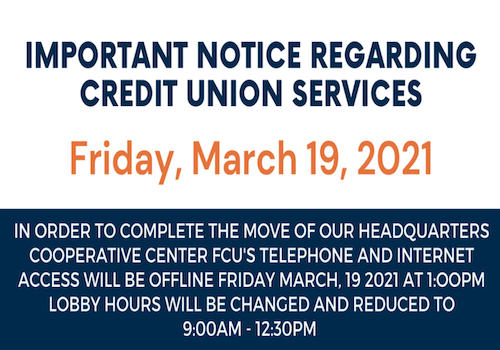 Friday, March 19, 2021
In order to complete the move of our headquarters Cooperative Center FCU's telephone and internet access will be offline Friday March 19, 2021 at 1:00pm. Lobby hours will be changed and reduced to 9:00AM - 12:30PM.
Member Services Affected During The Move
Call Center
Secure Messaging
Telephone Banking
Teller Services
Member Services Not Affected
ATM Access
Home Banking
Mobile Banking
While we don't anticipate the outage to last past Friday, March 19, 2021 we will update the website should things change. We apologize for the inconvenience and thank you for your patience.
View all posts